Das Musikjahr 1984
Keyboards, eingängige Melodien und jede Menge Haarfestiger: Musikalisch war das Jahr 1984 fest in der Hand der Popszene, die unter dem Einfluss zahlreicher junger Bands und Interpreten zu einem weltweiten Höhenflug ansetzte.

So erklomm in England mit Frankie Goes to Hollywood eine Newcomer-Formation aus Liverpool die Charts, die unter der Regie von Erfolgsproduzent Trevor Horn einen bis dahin völlig unbekannten Sound entwickelte. Ihre erste Single "Relax" stand für fünf Wochen auf Platz 1 der Hitparade – und das, obwohl die BBC den Titel aufgrund des anzüglichen Plattencovers und eines homoerotischen Textes bis Ende 1984 unter Zensur stellte. Noch erfolgreicher war die Folgesingle "Two Tribes", die sich für neun Wochen an der Spitze der Charts halten konnte.
Ähnliches schafften 1984 in Großbritannien nur Lionel Richie mit seiner Ballade "Hello" und die A-cappella-Gruppe The Flying Pickets mit ihrem Titel "Only You".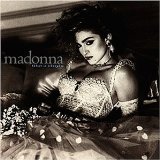 Auch in den USA startete 1984 ein Neuling der Popmusik seine Weltkarriere: Bei der Verleihung der MTV Video Music Awards präsentierte Madonna Louise Veronica Ciccone, kurz Madonna, den Titelsong aus ihrem neuen Album "Like a virgin" in einem Hochzeitskleid – und brachte damit konservative Eltern- und Medienverbände auf die Palme. Den internationalen Durchbruch eines Superstars der Popmusik konnten sie damit jedoch nicht verhindern: Ingesamt sechs Wochen hielt sich "Like a virgin" auf Platz 1 der Billboard-Charts. Weitere US-Hits des Jahres 1984 waren "Jump" von Van Halen und "When Doves Cry" von Prince.

In Deutschland machte neben Nino De Angelo mit seinem Hit "Jenseits von Eden" und Klaus Lage mit '1000 und 1 Nacht' vor allem ein Künstler auf sich aufmerksam: Herbert Grönemeyer. Sein Album "Bochum" und besonders die Singleauskopplung "Männer" trafen nicht nur den Nerv der Zeit, sondern bedeuteten auch für "Herbie" den Beginn einer erfolgreichen Karriere.